Shockwave idea: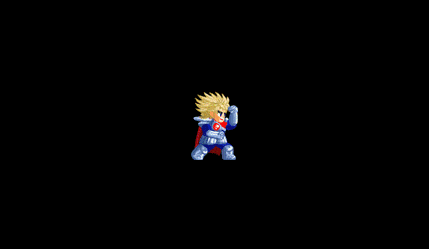 Shall we make this, yes or no?
We should make the animation a bit better of course. Add some hair movement, on-body glow should also fade. But that's easily done.
If you guys still prefer the laser attack, please post a template / animation ...
Feel free to use materials made for LF2 extended, such as the sprites for Daniel. You can choose to continue it or to use the sprites for a new character. You can find the subforum for LF2 extended under 'projects'.