Well, I guess this is the first programming contest to succeed by making it this far. We all (as participants), did our best to make it go this way, and the rest is between the palms of your hands.
All what we wish you to do is, download

each

game, play

each

of them for some time
(don't be lazy, we were coding, you'll just be playing

). After playing each of the games for time which is enough for you to judge the game, base your voting for the best in your opinion. Don't worry about bugs and incomplete things, please vote for what is there. Here are the entry's in this contest, please vote for the best in your opinion:
[spoiler

articipant 1(A-Dude): A-MaYheM]
Download link:
https://hotfile.com/dl/168312867/37d662c...M.rar.html
Controls:
Left, Right = Go left and right
Space = Shoot laser
Hold Space = Charged shoot
Hold Space + Up = A-Barrier
Down = Turn the A-Barrier off
F1 = Pause
Backspace = Go back between the menus
Description and explanation
The game is pretty simple, yet entertaining. You play with this A-Vehicle on different 10 levels. All what you have to do is survive by evading the obstacles in your way or destroying them(if possible). You got a laser beam on this vehicle which can be charged to form a stronger shot. You can also form an energy barrier by reforming the energy charged into the surface of your vehicle. This barrier will reduce the damage you take when you hit the obstacles in your way. The levels tactics change (not only the speed) as you go through higher levels. For example, the first 2 stages are fairly plain and all what you have to care about is evading the different kind of blocks (they are 5 types). Stage no. 3 and 4 got a super distracting animated stage. Stage no.5 and 6 got a tunnel like background....etc. Not to also forget the presence of the "A-Zone". This appears when you are at the end of each stage and it makes the time go fast!; more exciting and harder!. Here are some screenshots of the game:
Screeshots: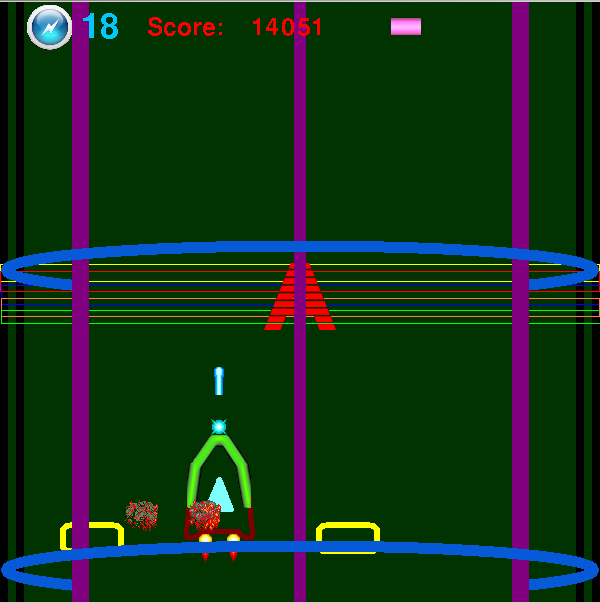 [/spoiler]
[spoiler

articipant 2(Mr.Kevin teaming up with Sonic Boom): Pantul!]
Download link:
http://www.mediafire.com/?89nne68ohz27e98
Controls and discribtion:
Explained here:
Screeshots:
A vid:
[/spoiler]
[spoiler

articipant 3(Qwertz guy): None]
Dismissed: no entry
[/spoiler]
[spoiler

articipant 4(Funky-boori): Tanks!]
Link:
http://www.mediafire.com/?hqi3nyznue4w96b
Controls:
Arrow key to move around. Space to shoot.
Discribtion:
If you love the classic Ol' games you used to play long time ago (or maybe fan of 'em?) You will definitely like this game. Control your tank and move through dozens of other enemy tanks and destroy them with your shooting.
Screeshots: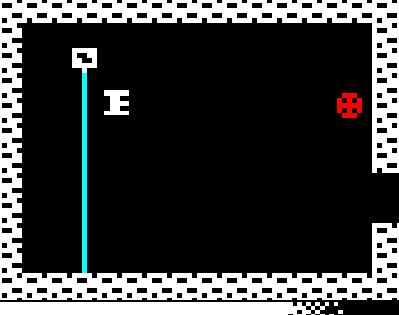 [/spoiler]
[spoiler

articipant 5(Principle Focus): Threads]
Download link:
http://vufa.tdsb.on.ca/~zong/media/threads.html
Controls:
Move using WASD and create threads using the mouse
Discribtion
: Place the block(s) over the switch(s) to unlock the door and pass. To do this, you will have to manipulate your thread power and use them wisely to walk on em, or push blocks above them as a way.
Screeshots:
[/spoiler]
[spoiler

articipant 6(TigerGautama): The Simple Arena]
Download link:
http://www.newgrounds.com/portal/view/600715
Controls:
- Arrow keys to move
- Z and X to rotate
- Hold C to fire
- Press A, S and D to use Active Weapons when available once you bought them.
Discribtion
: Description about The Simple Arena? It's simple. There are enemies, and there's you. You kill the enemies and win. But is that all? With a slightly complicated controls, 27 upgrades, 30 kinds of enemies including 10 bosses and 50 levels, things aren't going to be so simple. Can you make your way to beat the final boss, Ultimateshooter?
There's also the Enemy Info feature to access descriptions of enemies you can encounter, and also a secret bonus feature... locked until you win the last level.
Screeshots:
[/spoiler]
Poll will be set for 15 days.
If any participant want to change/add something in his description or screen shots please let me know and i will change it. (Nobody did write his own (except for Leo), so i wrote 'em by my self.
Please vote honestly here.
Rule: Every voter will have to state comments about each game and what made him/her picked that as the best. Other wise, their vote won't be counted
Regards,
A-MAN
A-Engine
: A new beat em up game engine inspired by LF2.
Coming soon
A-Engine Dev Blog - Update #8: Timeout